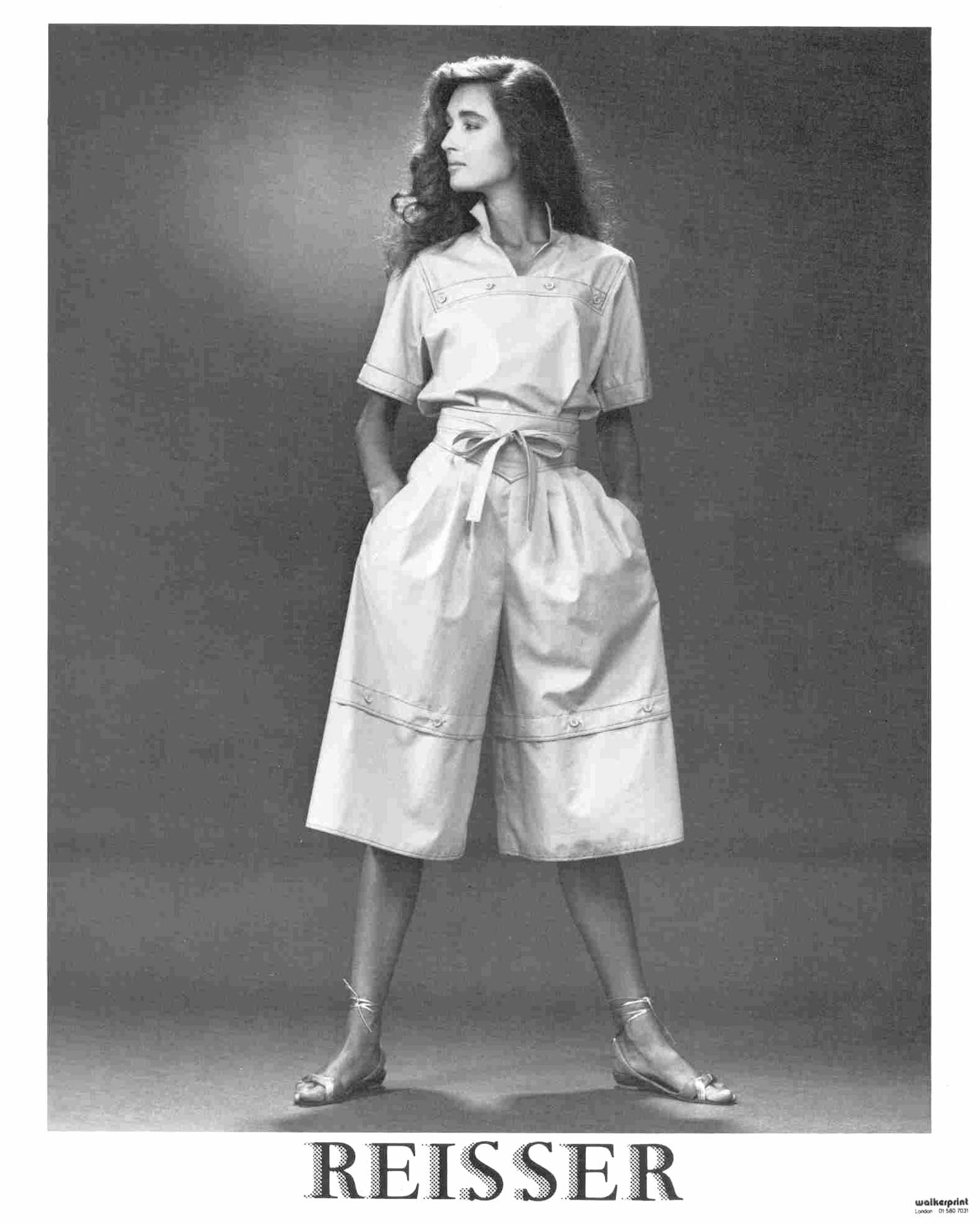 The Reisser Collection
Sold in Harrods, Selfridges and Fenwicks and stores throughout the world.
Liberty/Reisser range
Sold in the Far East
Berdorf Goodman in New York
First British Designer to occupy her own area in the designer floor.
Daks International
Designed for seven years
Austin Reed
Innovated the Woman's Wear Section
Won British Designer of the Year Award for Day Wear.
__________________________________________________

Vogue Supplement - Spring 1987
"My dresses have always been very versatile, styles that can be dressed-up, clothes for a busy woman"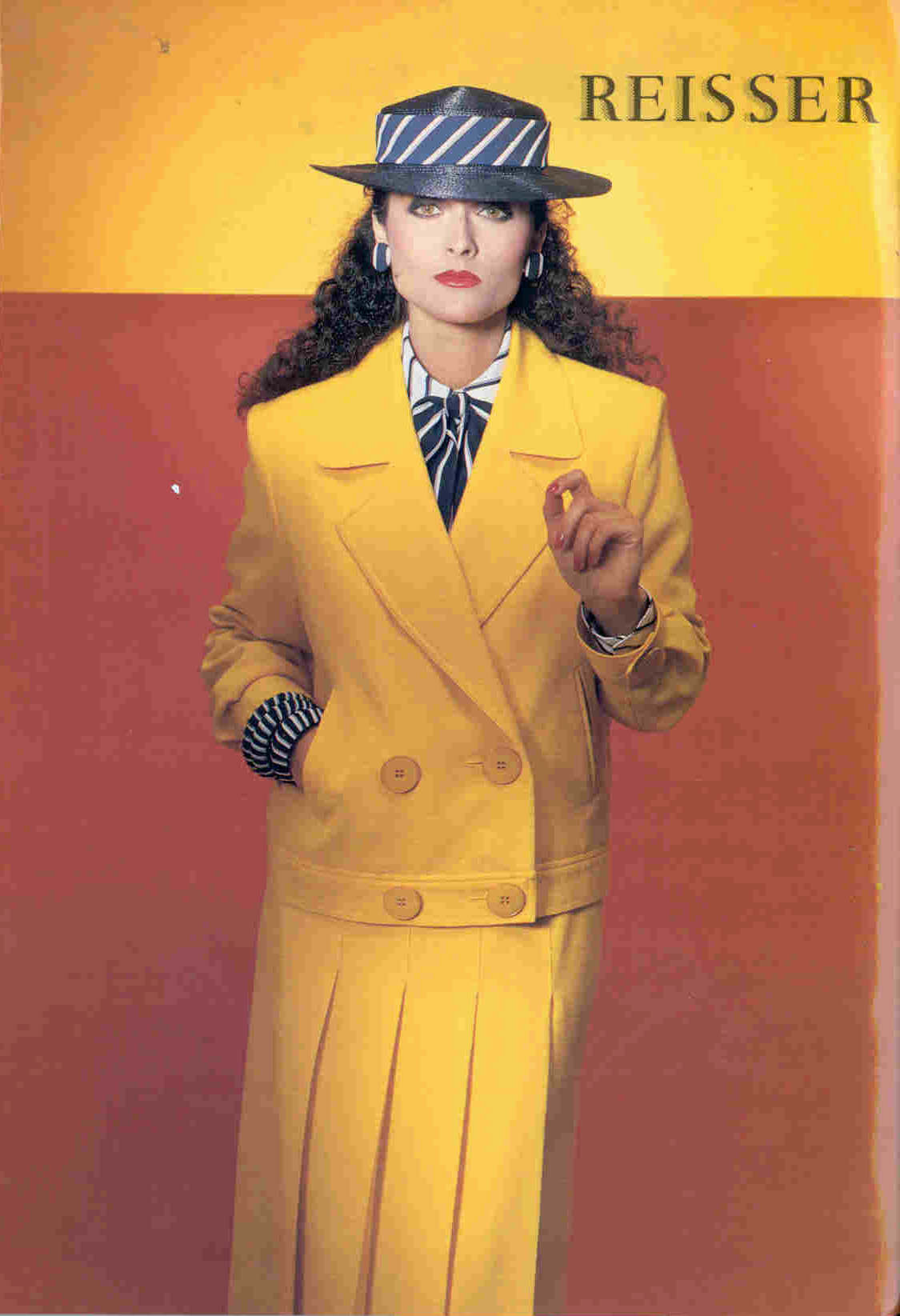 SPRING / SUMMER 1984
Reisser strongly believes the 1950's look is back, with full skirts and petticoats, straight skirts with buttons either front or back, big important pockets and stripes and dots in different sizes all combined to create an overall eye-catching, dashing look.
Reisser Shapes ... easy and free. Longer jackets with shoulders following a natural line looking like big loos shirts. Full skirts, straight skirts, some waisted some drop waisted and large buttons all the way.
Reisser Colours ... buttercup yellow; cornflower blue; poppy read; stone and cool earth, all mixed in with white. Ivory and navy for evening wear.
Reisser Fabrics ... 100% pure new Wool. 100% wool Crepe. 100% wool Flannel. 100% Cotton. Pure Silk and Crepe-de-Chine.
Reisser Prints ... mixtures of cotton and silk with enormaous dots and unusual splashes of colour - all looking like 50's paintings.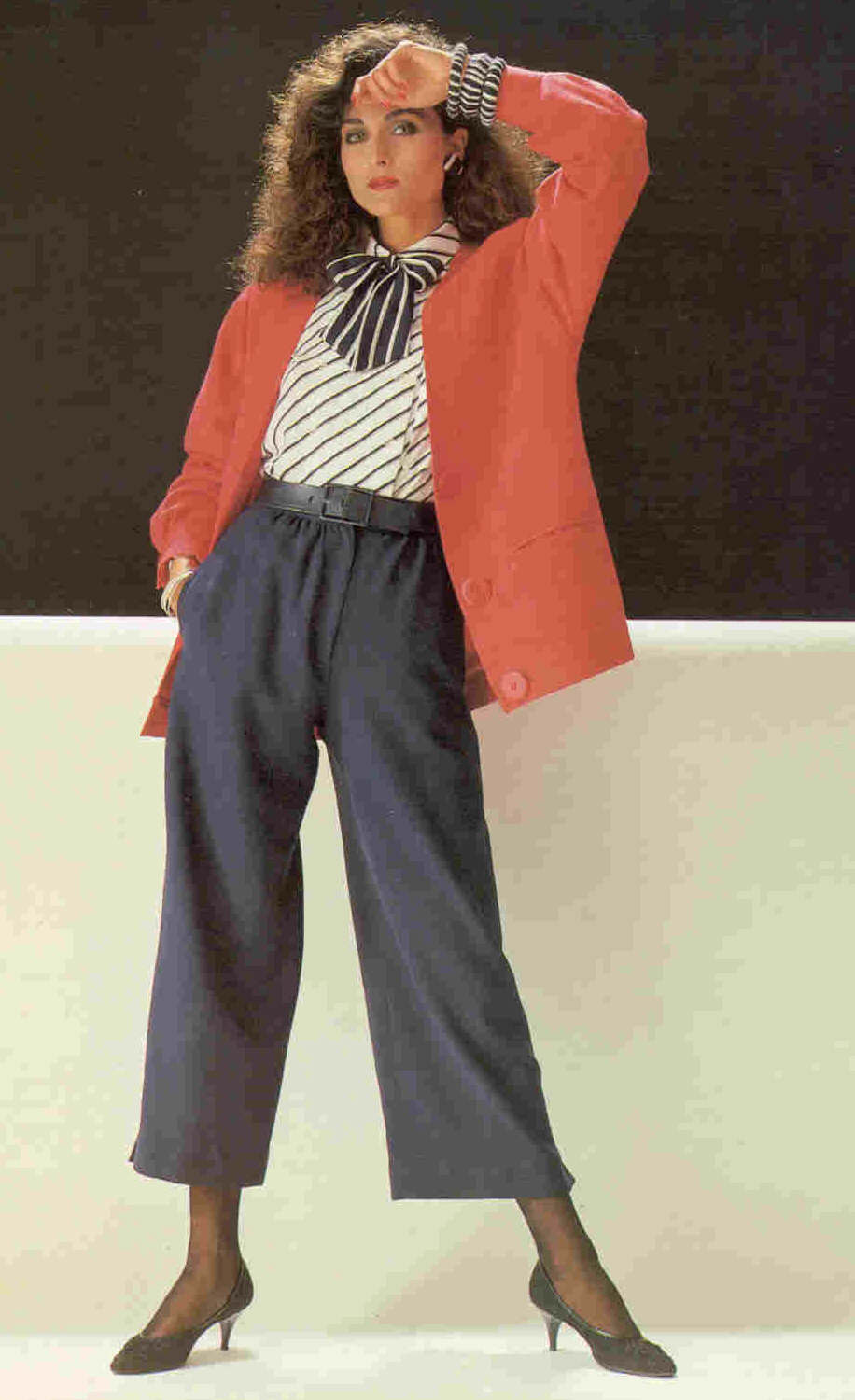 SPRING / SUMMER 1984
Day: big wide belts and sashes. Lots of buttons, front and back. Big pockets.
Blouses: blouses are exquistely cut, both single and double breasted with small collars and flowing bows and ties.
Evening: glittering paillette georgette combined with contrasting ivory and navy to create a stunningly graceful effect.